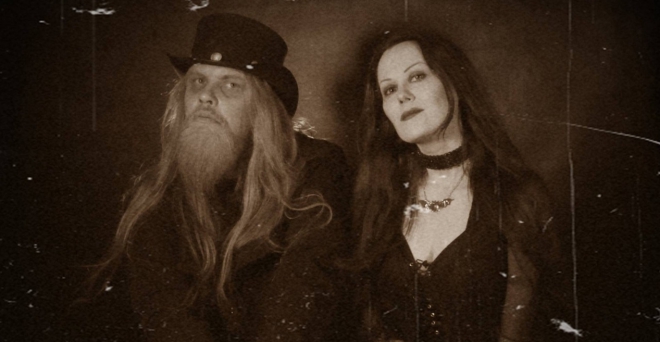 dimanche 21 avril 2019 - Traleuh
Bloody Hammers diffuse le clip "Now The Screaming Starts"

Traleuh
Basé en Caroline du Nord, le duo Bloody Hammers (Doom Metal/Hard Rock) nous diffuse un clip pour promouvoir son cinquième long-format.
Il est baptisé The Summoning et paraîtra chez Napalm Records pour une date de sortie fixée au 26 juin. Il succède à Lovely Sort of Death (2016).
Découvrez donc le titre Now The Screaming Starts et son clip ci-dessous !
Tracklist :
1. Let Sleeping Corpses Lie
2. Now The Screaming Starts
3. The Summoning
4. Fire in the Dark
5. The Beast is Coming Out
6. Welcome to Darkness
7. Tales That Witness Madness
8. Condemned, The Prisoner
9. From Beyond the Grave
10. Unbreakable