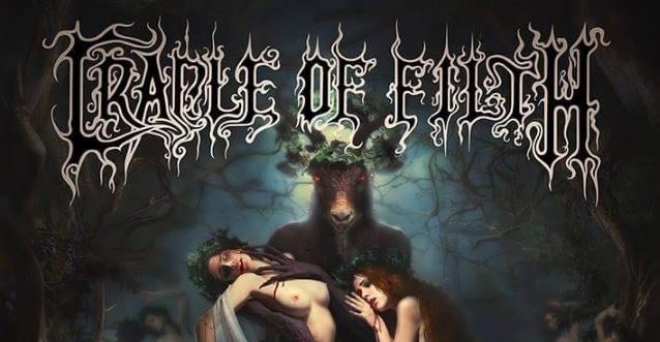 vendredi 1 mai 2015
Cradle Of Filth : le prochain album se précise

S.A.D.E
Chroniqueur doom, black, postcore, stoner, death, indus, expérimental et avant-garde. Podcast : Apocalypse
Hammer Of The Witches sera le onzième album de Cradle Of Filth et le premier avec les deux guitaristes nouveaux venus dans un line-up décidément toujours en mouvement : Ashok (débauché des groupes tchèques Root et Inner Fear) et Richard Shaw (venu de Empror Chung et NG26).
Prévu pour juillet chez Nuclear Blast, ce nouvel album a été illustré par l'artiste letton Arthur Berzinsh qui explique s'être inspiré du "romantisme Faustien" pour créer la pochette de l'album (visible en dessous.) Le groupe a également dévoilé la tracklist :
01. Walpurgis Eve
02. Yours Immortally…
03. Enshrined In Crematoria
04. Deflowering The Maidenhead, Displeasuring The Goddess
05. Blackest Magick In Practice
06. The Monstrous Sabbat (Summoning The Coven)
07. Hammer Of The Witches
08. Right Wing Of The Garden Triptych
09. The Vampyre At My Side
10. Onward Christian Soldiers
11. Blooding The Hounds Of Hell

Limited-edition digipak cd and vinyl bonus tracks:
12. King Of The Woods
13. Misericord
On sait également que l'album a été enregistré en Angleterre, dans les réputés Grindstone Studios. Au sujet de cette sortie, Dani Filth a déclaré, sans grande surprise, que l'album "sonne très bien." Il ajoute : "On retrouve des harmonies à deux guitares, très rapides et ornementés, et avec des ambiances inquiétantes, mais aussi plein de mélodies".