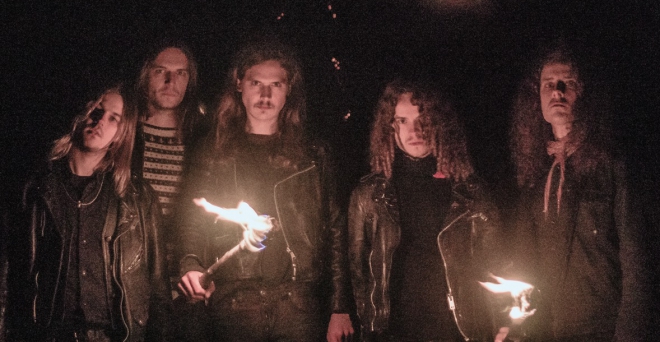 vendredi 25 janvier 2019
Demon Head diffuse le morceau "In The Hour of the Wolf"

Traleuh
Les Danois de Demon Head (Doom Metal/Hard Rock) sortiront leur troisième album studio, « Hellfire Ocean Void », le 22 février 2019 via Svart Records.
Il a été masterisé par Flemming Rasmussen (Metallica, Morbid Angel, Mercyful Fate, etc).
Après The Night is Yours et son clip, c'est donc au tour du titre In The Hour of the Wolf de se découvrir ci-dessous !
Tracklist:
1. Rumours
2. The Night Is Yours
3. A Flaming Sea
4. In The Hour Of The Wolf
5. Labyrinth
6. Strange Eggs
7. Death's Solitude
8. Mercury & Sulphour