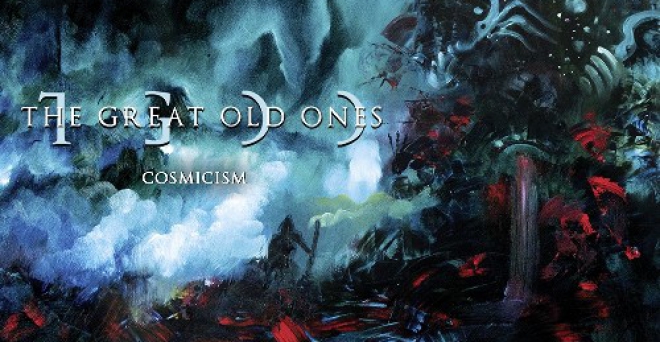 jeudi 25 juillet 2019 - Raleigh
"The Omniscient", l'extrait du prochain The Great Old Ones

Raleigh
La formation de Post-Black Metal française The Great Old Ones dévoile un premier extrait de son prochain opus.
Ce dernier, intitulé Cosmicism, paraîtra le 25 octobre chez Season of Mist et succèdera ainsi à EOD : A Tale Of Dark Legacy, sorti en 2017.
Découvrez plus bas le morceau The Omniscient ainsi que la pochette de l'opus, toujours signée Jeff Grimal !
Tracklist :
1. Cosmic Depths
2. The Omniscient
3. Of Dementia
4. Lost Carcosa
5. A Thousand Young
6. Dreams of the Nuclear Chaos
7. Nyarlathotep
8. To a Dreamer