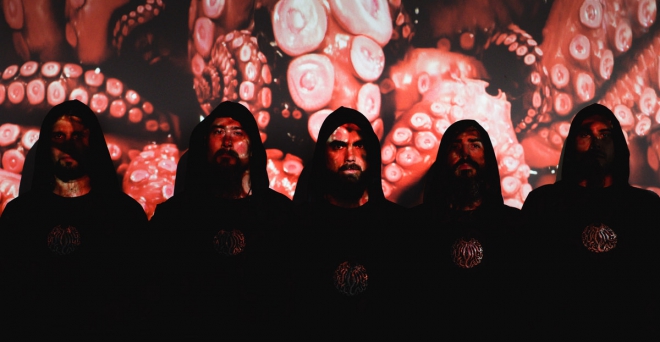 lundi 17 juin 2019
Un nouvel album pour The Great Old Ones ; informations et teaser

Raleigh
La formation de Post-Black Metal française The Great Old Ones dévoile les informations de son prochain opus.
Intitulé Cosmicism, il paraîtra plus tard dans l'année chez Season of Mist et succèdera ainsi à EOD : A Tale Of Dark Legacy, sorti en 2017.
Découvrez plus bas la pochette de l'opus, toujours signée Jeff Grimal, ainsi qu'un premier teaser !