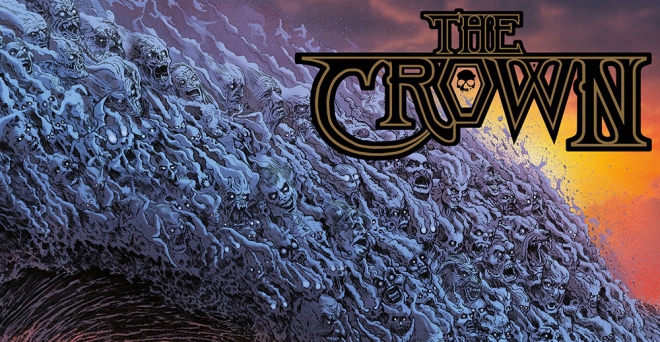 lundi 30 juillet 2018
The Crown diffuse le clip "In The Name of Death"

Traleuh
Le groupe suédois The Crown (Death Metal) a sorti son dixième album, intitulé « Cobra Speed Venom », le 16 mars via Metal Blade Records.
Il a été enregistré au Studio Fredman.
Il s'écoute toujours dans nos pages.
Découvrez le clip In The Name of Death ci-dessous !
Tracklist:
1. Destroyed by Madness
2. Iron Crown
3. In the Name of Death
4. We Avenge!
5. Cobra Speed Venom
6. World War Machine
7. Necrohammer
8. Rise in Blood
9. Where My Grave Shall Stand
10. The Sign of the Scythe
11. Nemesis Diamond (Bonus Track)
12. The Great Dying (Bonus Track)
13. Ride the Fire (Bonus Track)