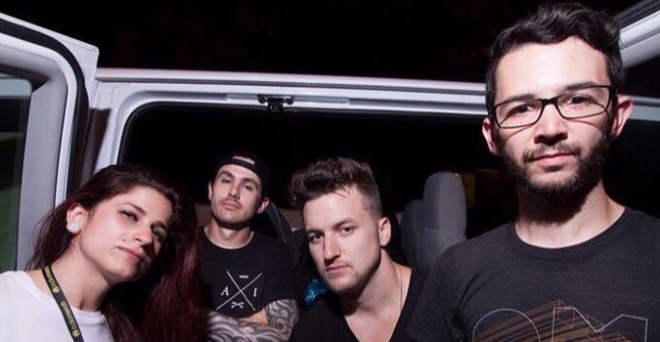 lundi 9 octobre 2017
Entheos dévoile "Pulse Of A New Era"

Lactance
Entheos (Death / Progressive Metal) nous présente aujourd'hui un extrait de son prochain album Dark Future.
Le nouvel opus sera disponible à partir du 10 novembre, via Spinefarm Records, un an et demi après The Infinite Nothing.
Formé en 2015, Entheos rassemble différents musiciens et ex-membres d'Animals As Leaders, The Faceless, Scale The Summit et d'Animosity.
Découvrez Pulse Of A New Era juste en dessous.
Tracklist :
1. Black Static (I)
2. White Noise (II)
3. Melancholia
4. Pulse of a New Era
5. Sea of Symmetry
6. Inverted Earth (I)
7. Sunshift (II)
8. Suspended Animation
9. The World without Us
10. Resonance