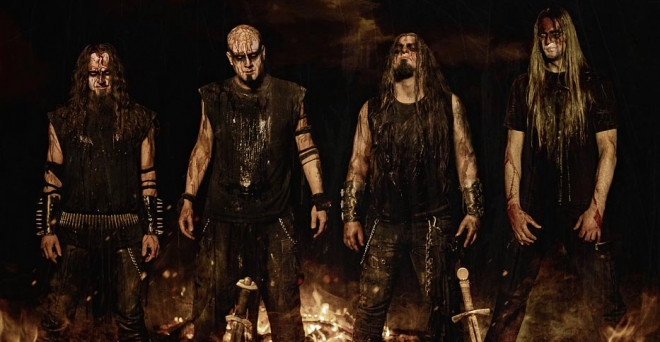 jeudi 6 octobre 2016 - Traleuh
Un nouvel album pour Balfor

Traleuh
Les ukrainiens de Balfor (Melodic Black/Death Metal) viennent d'annoncer un nouvel album intitulé "Black Serpent Rising". Ce dernier paraîtra le 15 janvier 2017 via le label français Drakkar Productions et succèdera à l'EP "Heralds of the Fall" paru en 2013. En outre, l'album a été enregistré au More Music Studios à Kyiv, en Ukraine, et a été mixé au Blacklight Studio par Shaddar (Khors, Ulvegr).
Quelques mots du groupe à propos de l'album :

"We are very excited to reveal the first details of our new album entitled 'Black Serpent Rising'. The cover artwork was created by a Ukrainian artist Nugeslag who was the talent and mastermind behind the cover artwork on the latest Rotting Christ albums. His work is unique and exquisite, and captures perfectly the whole concept of the album. A true piece of art!"
Découvrez la tracklist, ainsi que l'artwork, signé Nurgeslag, ci-dessous !
Tracklist :
1. Serpents Of The Black Sun
2. Dawn Of Savage
3. Unbounded Wrath Of Venom
4. Heralds Of the Fall
5. Among The Fallen Ones
6. Wolfbreed
7. A Vulture's Spell
8. Crimson Stronghold