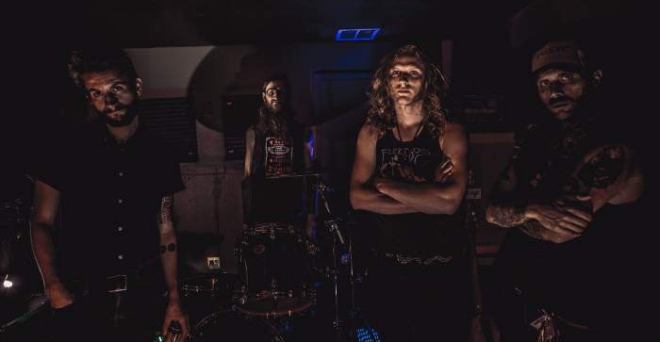 jeudi 9 mai 2019 - Raleigh
Destroyer of Light dévoile le morceau "Burning Darkness"

Raleigh
La formation de Doom Metal Destroyer of Light vient de dévoiler le morceau Burning Darkness.
Ce dernier est issu du prochain album du groupe, Mors Aeterna, qui doit paraître ce 24 mai chez Argonauta Records.
Découvrez l'extrait plus bas avec la tracklist et la pochette, signée Khaos Diktator Design !
Tracklist :
1. Overture Putrefactio
2. Dissolution
3. Afterlife
4. The Unknown
5. Falling Star
6. Burning Darkness
7. Pralaya's Hymn
8. Loving the Void
9. Into the Abyss
10. Eternal Death