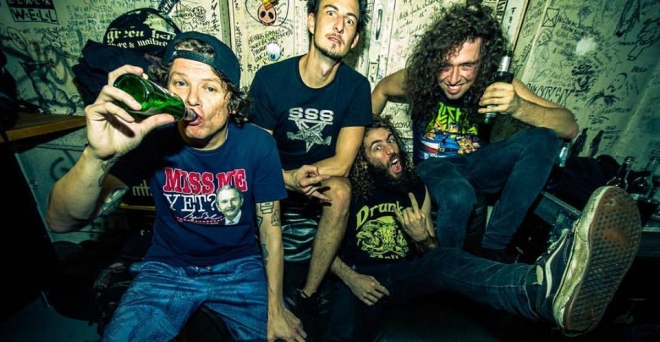 lundi 13 novembre 2017 - Lactance
Insanity Alert : signature chez Season Of Mist ; un troisième album pour 2018

Lactance
Insanity Alert (Thrash Metal / Crossover) vient d'annoncer sa signature chez le label français Season Of Mist.
Les Autrichiens ont également confirmé la sortie d'un troisième album pour 2018.
Paru en 2014, le premier album du groupe aura aussi le droit à une réédition entretemps.
Plus d'infos à suivre très prochainement.
Communiqué officiel :

"Boom-Shaka-Laka!! We are extremely proud and happy to announce that we signed a deal with Season of Mist!!! It is an honour to work with a label that has produced so many great records. First up will be the re-release of our self-titled debut album from 2014, which will be soon followed by a new full-length in 2018. Tout détruire! Alles kaputt!"