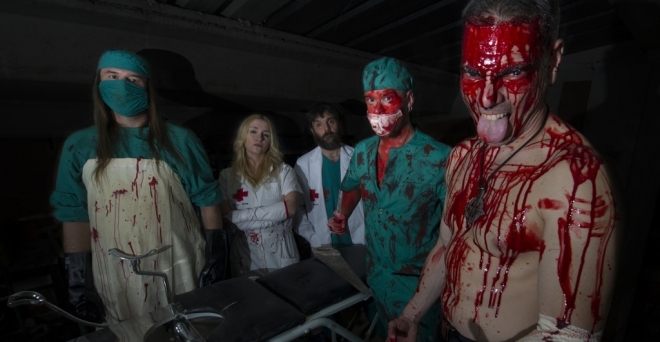 samedi 7 octobre 2017 - Lactance
Haemorrhage : "We Are the Gore" disponible en streaming

Lactance
We Are The Gore, le nouvel album de Haemorrhage (Goregrind), est à présent disponible en streaming sur nos pages.
Le septième album des Espagnols est paru le 6 octobre dernier, via Relapse Records.
Pour rappel, We Are The Gore a été enregistré au Mpire Studio de Madrid par Alfredo et Javi Ustara, puis masterisé par Brad Boatright (Obituary, Nails, Skinless).
Tracklist :
1. Nauseating Employments
2. Gore Gourmet
3. We Are the Gore
4. Transporting Cadavers
5. Bathed in Bile
6. The Cremator's Song
7. Medical Maniacs
8. Forensick Squad
9. Gynecrologist
10. Miss Phlebotomy
11. C.S.C. (Crime Scene Cleaners)
12. Prosector's Revenge
13. Organ Trader
14. Intravenous Molestation of the Obstructionist Arteries (O-Pus VII)
15. Artifacts of the Autopsy