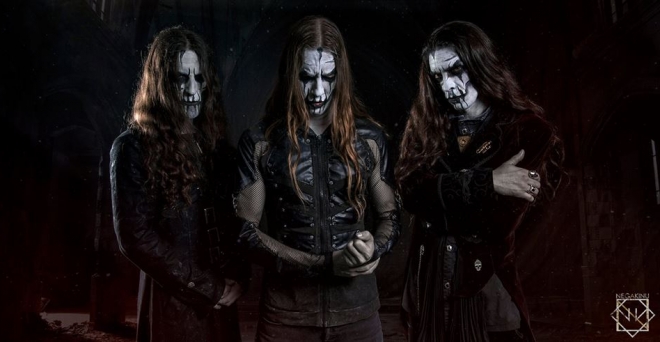 mercredi 15 mars 2017 - Traleuh
Carach Angren : nouvel album dévoilé ; artwork et extrait

Traleuh
Ragged & dirty.
Le trio hollandais Carach Angren (Symphonic Black Metal) vient de dévoiler un nouvel album !
Intitulé "Dance And Laugh Amongst The Rotten", ce nouvel opus paraîtra le 16 juin prochain via Season of Mist. Il succèdera ainsi à "This is no Fairy Tale", paru en 2015, dont la chronique de l'ami S.A.D.E est toujours disponible ici.
Découvrez un premier extrait de la bête ainsi que son artwork, signé Costin Chioreanu, ci-dessous !
Tracklist :
1. Opening
2. Charlie
3. Blood Queen
4. Charles Francis Coghlan
5. Song For The Dead
6. In De Naam Van De Duivel
7. Pitch Black Box
8. The Possession Process
9. Three Times Thunder Strikes