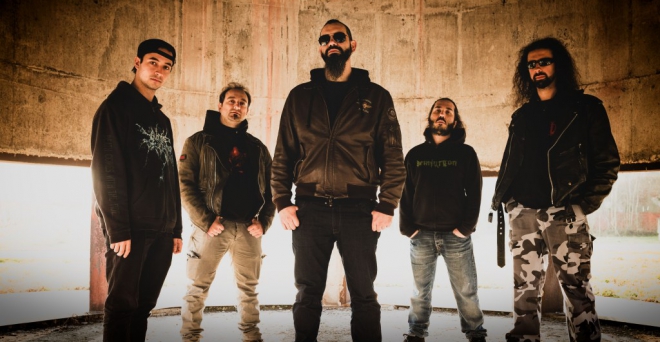 jeudi 9 mai 2019 - Traleuh
Demiurgon diffuse le titre "Kapalikas"

Traleuh
Demiurgon (Brutal/Technical Death - Italie) nous livre un extrait de son second long-format !
Baptisé The Oblivious Lure, celui-ci bénéficiera d'une distribution chez la maison de disques italienne Everlasting Spew Records. Il est prévu pour le 12 juillet prochain.
Pour information, Demiurgon contient à son bord des membres d'Unbirth.
Découvrez donc le premier morceau issu de The Oblivious Lure ci-dessous !
Tracklist :
1. Tsansas
2. Kapalikas
3. ... Dèi Dimenticati
4. Il Culto Cannibale
5. Profezia Di Una Specie Morente
6. The Oblivious Lure
7. Teratro Del Coiti
8. The Day Dawn Came Twice