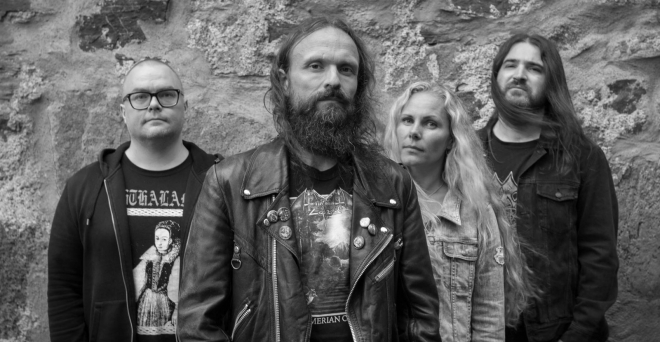 jeudi 18 avril 2019
Runemagick : nouvel album et nouvel EP pour 2019

Traleuh
Les vétérans de Runemagick (Death/Doom - Suède) nous annoncent deux nouvelles sorties pour 2019.
Le premier sera un EP, baptisé The Opening of Dead Gates, tandis que le second sera un album long-format intitulé Into Desolate Realms. Tout deux sortiront en automne prochain chez High Roller Records. Les deux disques ont été mixés et masterisés au Raven Noise Studio par Johan Bäckman.
Un premier teaser se visionne ci-dessous !