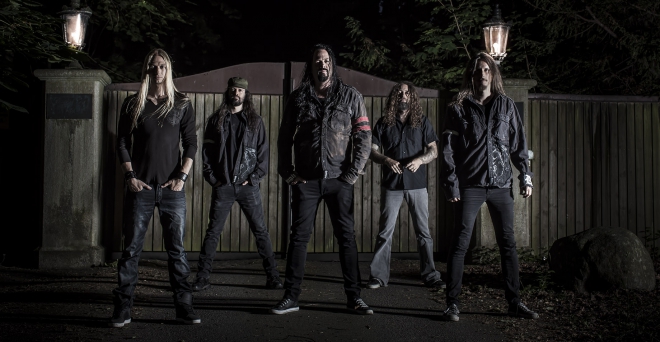 vendredi 23 novembre 2018
Evergrey dévoile le titre "A Silent Arc"

Malice
L'autre belge de la rédac'. Passé par Spirit of Metal et Shoot Me Again.
Le groupe suédois Evergrey (Power/Progressif moderne) publiera son nouvel album The Atlantic sur AFM Records le 25 janvier prochain.
Après en avoir dévoilé les détails il y a un peu plus d'un mois, voici un premier extrait intitulé A Silent Arc et à découvrir en vidéo ci-dessous.
Tracklist:
01. A Silent Arc
02. Weightless
03. All I Have
04. A Secret Atlantis
05. The Tidal
06. End Of Silence
07. Currents
08. Departure
09. The Beacon
10. This Ocean
L'artwork est signé Giannis Nakos.