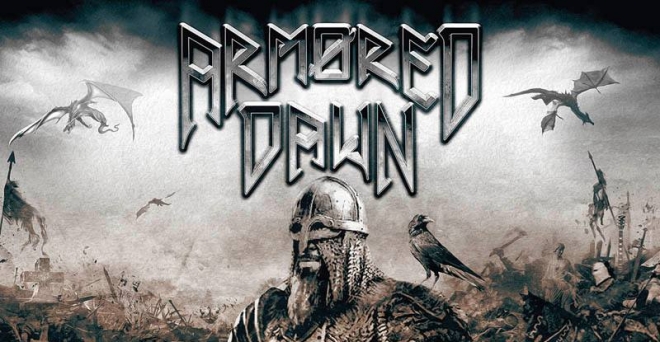 mardi 13 février 2018 - Traleuh
Armored Dawn dévoile le titre "Chance To Live Again"

Traleuh
Basée à São Paulo, la formation brésilienne Armored Dawn (Power Metal) nous diffuse un second extrait pour son prochain album !
Il s'intitule Barbarians in Black et paraîtra le 23 février prochain, sous la houlette de AFM Records.
C'est Seeb Levermann (Orden Ogan, Rhapsody of Fire) qui s'est occupé du mixage et du mastering.
Après Sail Away, découvrez le titre Chance To Live Again ci-dessous !
Tracklist :
1. Beware Of The Dragon
2. Bloodstone
3. Men Of Odin
4. Chance To Live Again
5. Unbreakable
6. Eyes Behind The Crow
7. Sail Away
8. Gods Of Metal
9. Survivor
10. Barbarians In Black