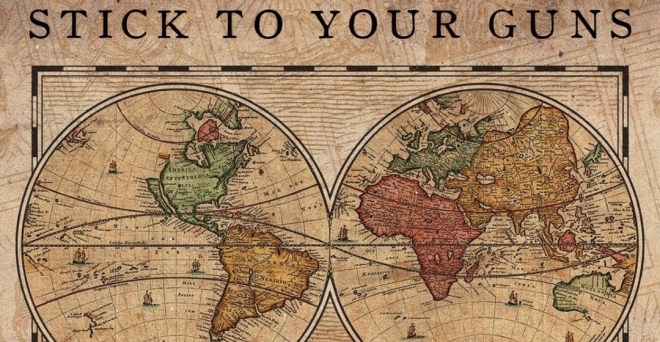 mercredi 11 octobre 2017
Le nouvel album de Stick To Your Guns en écoute intégrale

Hugo
J'écoute que du rap et de la techno en vrai.
Le groupe de Hardcore américain Stick To Your Guns sortira prochainement un nouvel album !
Intitulé True View, il paraîtra le 13 octobre prochain via End Hits Records.
Découvrez le disque en intégralité ci-dessous !
Tracklist :
1.3 Feet From Peac
2.The Sun, The Moon, The Truth: "Penance of Self"
3.Married to the Noise
4.Delinelle
5.Cave Canem
6.56
7.The Inner Authority: "Realization of Self"
8.You Are Free
9.Doomed by You
10.The Better Days Before Me
11.Owed Nothing
12.Through the Chain Link
13.The Reach for Me: "Forgiveness of Self"