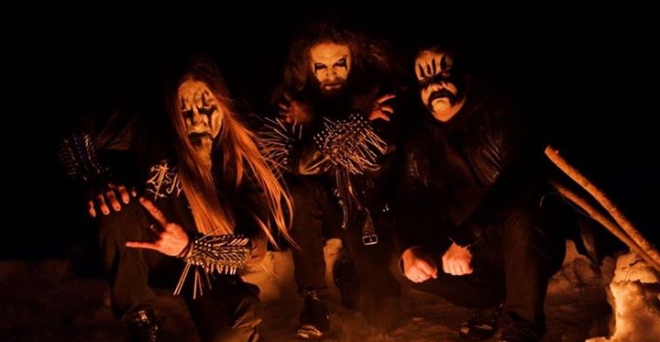 mercredi 4 février 2015 - Schifeul
Tsjuder resigne chez Season of Mist

Schifeul
Dans l'équipe car il était là avant.
Tsjuder (TNBM) vient d'annoncer le prolongement de son contrat sur le label français Season Of Mist en vue d'un nouvel album pour 2015.
Le groupe s'est fendu d'un communiqué sur facebook :
"We are proud to be re-signed to Season Of Mist. For us there's never been any doubt about continuing the cooperation with our label. We have a very good relationship, and they have always done an excellent job for us. We have just started the recording of our next album, so prepare for Hell!"
"We are currently in studio recording our new album, and we are about half done. We have spent some 3-4 years creating this material, and as always we have not been rushing it. The music is in the same vein as always; raw and brutal black metal without any compromises. We plan to be done in March, but the release will come later this year. On our upcoming concerts we will probably play a few of the new songs. We will make it worth the wait!"
Tsjuder avait profité de son passage au Hellfest 2014 pour jouer un titre de cet album à venir.