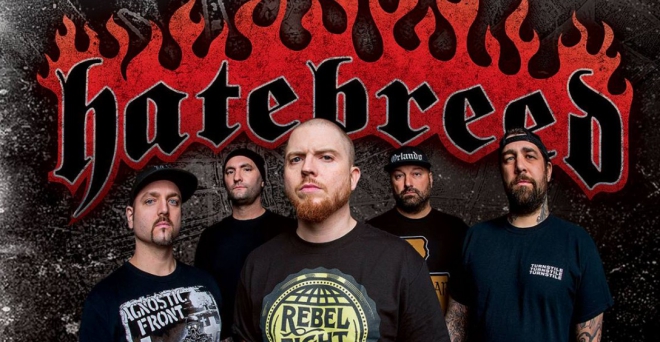 dimanche 17 novembre 2019 - Hugo
Hatebreed enregistre un nouvel album

Hugo
Voix derrière River Of Gold.
Récemment, le groupe Hatebreed annonçait que son prochain disque sortirait en 2020.
L'idée semble désormais se confirmer, le groupe étant en ce moment en studio entrain d'enregistrer l'album.
Celui-ci est produit par Chris "Zeuss" Harris, producteur de tous les albums du combo depuis The Rise of Brutality (2003).
On s'attend donc à une sortie prochaine de l'opus au printemps via Nuclear Blast. Découvrez des vidéos depuis le studio par ici.