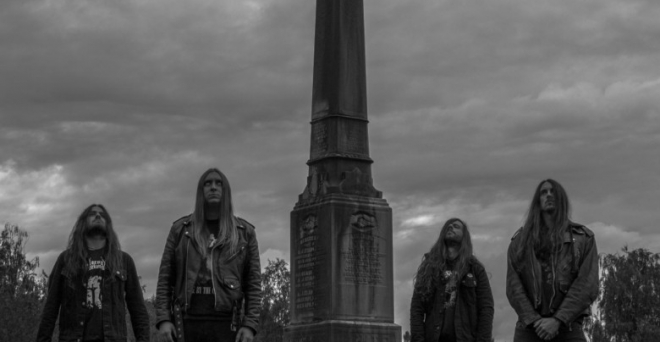 mardi 13 août 2019 - Traleuh
Mortiferum diffuse le titre "Archaic Vision of Despair"

Traleuh
Je défenestre.
Basée à Olympia, dans l'État de Washington, la formation américaine Mortiferum (Death/Doom) nous livre un extrait de son premier long-format.
Il est intitulé Disgorged From Psychotic Depths et paraîtra chez Profound Lore pour une date de sortie fixée au 11 octobre prochain. Il a été mixé par Andrew Oswald et masterisé par Dan Lowndes.
La pochette est signée C. Slaker, guitariste du groupe.
Découvrez donc le titre Archaic Vision of Despair ci-dessous !
Tracklist :
1. Archaic Vision of Despair
2. Inhuman Effigy
3. Putrid Ascension
4. Funereal Hallucinations
5. Interlude (Anamnesis)
6. Faceless Apparitions