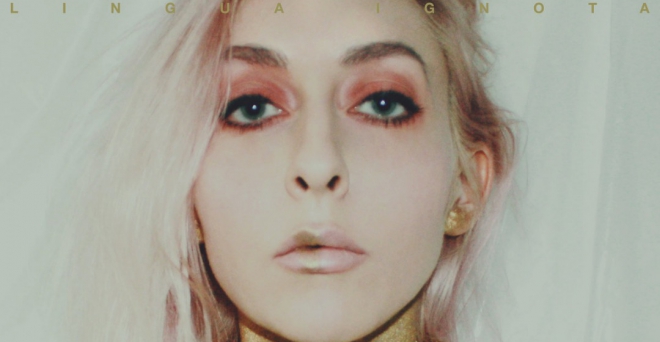 vendredi 19 juillet 2019 - Hugo
Sortie du nouvel album de Lingua Ignota

Hugo
Voix derrière River Of Gold.
Lingua Ignota est de retour pour un nouvel album !
Il est intitulé Caligula, et sort aujourd'hui chez Profound Lore Records. Il succède ainsi à All Bitches Die (2017).
Il a été enregistré avec Seth Manchester au Machines With Magnetsde Rhode Island. Le mastering a été confié à Heba Kadry.
Découvrez le disque dans son intégralité ci-dessous !
Tracklist :
1. FAITHFUL SERVANT FRIEND OF CHRIST
2. DO YOU DOUBT ME TRAITOR
3. BUTCHER OF THE WORLD
4. MAY FAILURE BE YOUR NOOSE
5. FRAGRANT IS MY MANY FLOWERED CROWN
6. IF THE POISON WON'T TAKE YOU MY DOGS WILL
7. DAYS OF TEARS AND MOURNING
8. SORROW! SORROW! SORROW!
9. SPITH ALONE HOLDS ME ALOFT
10. FUCKING DEATHDEALER
11. I AM THE BEAST