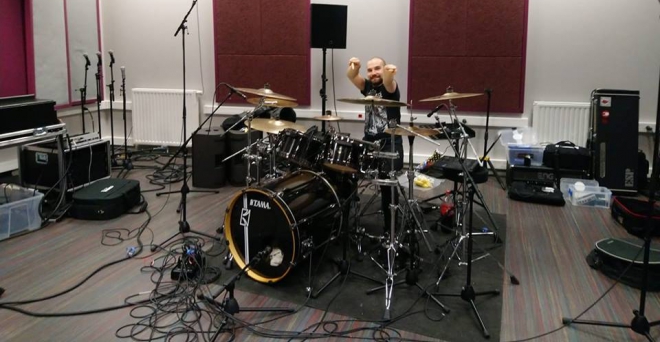 samedi 27 avril 2019 - ZSK
Temnein enregistre son 3ème album

ZSK
Seul membre de la rédaction qui n'écoute pas PNL.
Temnein (Death Metal mélodique - FRA) vient de commencer l'enregistrement de son troisième album studio. Il sera une nouvelle fois réalisé au Conkrete Studio sous la houlette d'El Mobo.
Ce troisième album succèdera à White Stained Inferno qui était sorti en 2017 via Massacre Records.
Le groupe vient de terminer une tournée en Europe et en Russie en compagnie de The Crown et d'At The Gates respectivement.
Suivez le groupe sur Instagram et Facebook pour voir l'avancée de l'enregistrement. Une courte vidéo de l'enregistrement des parties de batterie est disponible ci-dessous!