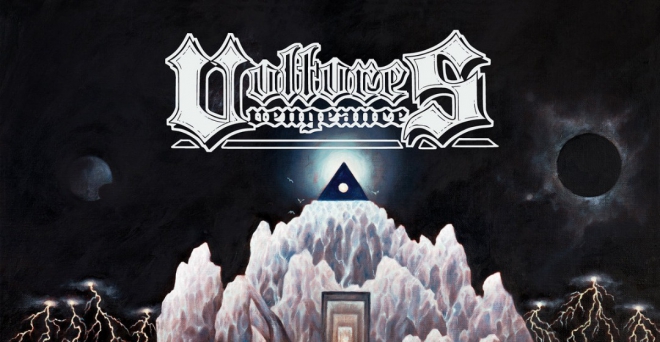 jeudi 11 avril 2019 - Traleuh
Vultures Vengeance diffuse le titre "The Knightlore"

Traleuh
Ragged & dirty.
Après deux EP's sortis respectivement en 2016 et 2018, les Italiens de Vultures Vengeance (Heavy Metal) feront bientôt paraître leur premier long-format !
Il est baptisé The Knightlore et sortira chez Gates of Hell Records, division de l'écurie italienne Cruz del Sur Music, spécialisée, entre autres, dans le revival Heavy. Sa date de sortie est fixée au 10 mai prochain.
Après The Pathfinder's Call, c'est donc au tour du titre éponyme de se dévoiler ci-dessous !
Tracklist :
1. A Great Spark From The Dark
2. Fates Weaver
3. Pathfinder's Call
4. The Knightlore
5. Lord Of The Key
6. Dead Men And Blind Fates
7. Eye Of A Stranger
8. Chained By The Night