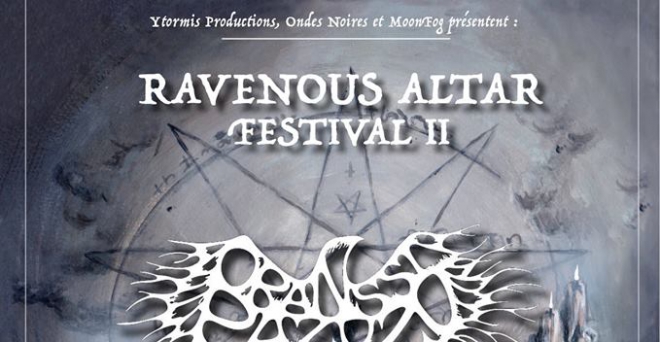 vendredi 5 avril 2019 - Raleigh
Oranssi Pazuzu confirmé pour la prochaine édition du Ravenous Altar Festival

Raleigh
On le sait déjà, pour sa deuxième édition le Ravenous Altar Festival investira à nouveau le CCO de Villeurbanne le 5 octobre 2019.
Après Decline of the I, formation parisienne de Post-Black Metal, le groupe de Black/Death Metal Lvcifyre, les Parisiens d'Acedia Mundi (Black Metal), Ancient Moon (Black Metal/Ambient) et Ultha (Black Metal), le festival confirme son dernier nom ! Il s'agit de la formation Oranssi Pazuzu (Experimental/Psychedelic Black Metal) !
Les informations se retrouvent ici, et le communiqué officiel ci-dessous.
Voici l'ultime formation !

Et pas des moindres ! Les Finlandais d'Oranssi Pazuzu sont réputés depuis des années pour oeuvrer dans un style musical hors du commun, un black metal expérimental et ultra psychédélique, qui s'efforce de repousser les limites des mondes sonores connus pour nous propulser dans de nouveaux univers hallucinés. Depuis le classique et intemporel Värähtelijä sorti en 2014, la formation ne donne que relativement peu de concerts, et n'a jamais posé le pied à Lyon. S'illustrants aux côtés de Dark Buddah Rising dans leur projet commun, les Finlandais ne cessent de grandir musicalement avec une discographie épique, et une œuvre musicale globale vraiment unique. Nous sommes vraiment ravis de voir notre affiche se cloturer avec un tel groupe, et espérons que l'expérience cosmique qu'ils nous proposerons saura trouver la voie parfaite pour archever la journée du 5 octobre.