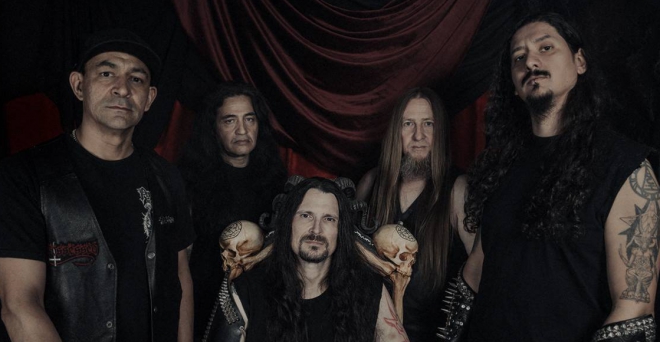 vendredi 15 mars 2019 - Raleigh
Nouvel album pour Possessed ; informations et artwork

Raleigh
La légendaire formation de Death/Thrash Metal Possessed annonce son prochain album.
Portant le nom de Revelations of Oblivion, il paraîtra le 10 mai via Nuclear Blast.
Ce sera le troisième album du groupe, succèdant à Beyond the Gates, sorti en 1986.
L'artwork, signé Zbigniew Bielak, se découvre ci-dessous avec la tracklist !
Tracklist :
1. Chant of Oblivion
2. No More Room in Hell
3. Dominion
4. Damned
5. Demon
6. Abandoned
7. Shadowcult
8. Omen
9. Ritual
10. The Word
11. Graven
12. Temple of Samael