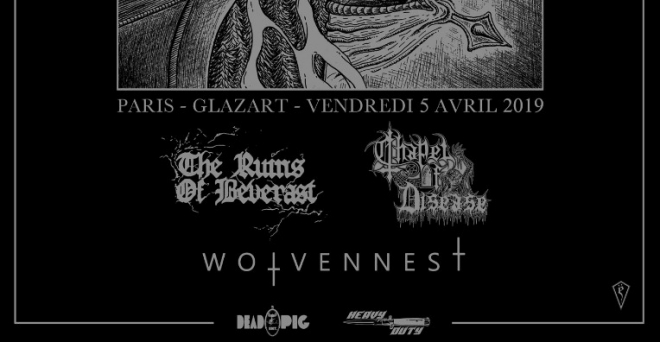 vendredi 5 avril 2019 - Nostalmaniac
Concours The Ruins Of Beverast + Chapel Of Disease + Wolvennest @ Paris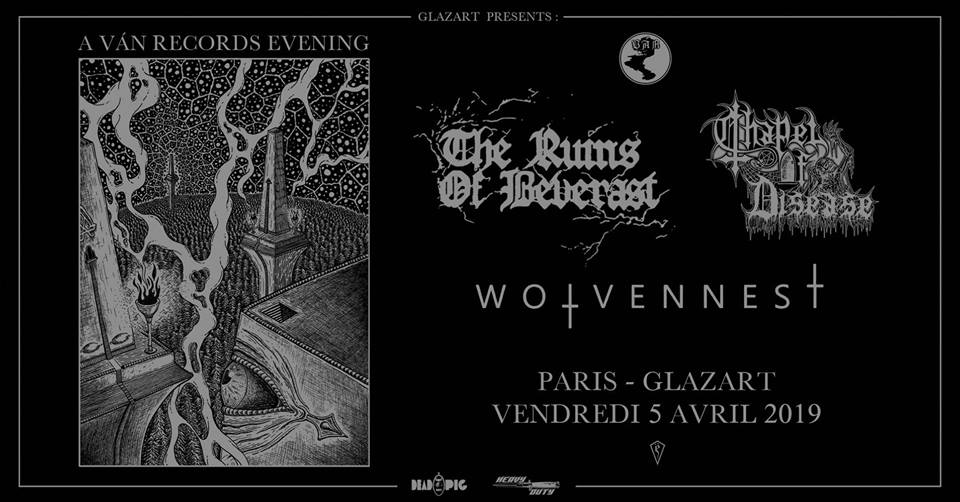 A l'occasion du concert de The Ruins Of Beverast, Chapel Of Disease et Wolvennest le vendredi 5 avril à Paris (Glazart), Horns Up et le Glazart vous offrent la possibilité de gagner 2x1 places !
Pour tenter sa chance, il suffit de :
► Liker la page Facebook de Horns Up
► Nous envoyer un mail à cette adresse : concours[AT]hornsup.fr (tout en précisant dans l'objet de votre mail : Concours Van Records Paris) en indiquant vos NOM et PRENOM et en répondant à la question suivante avant le 29 mars à midi :
- Quel est le nom du dernier album de Chapel of Disease ?
Les gagnants seront tirés au sort et prévenus par mail.
Bonne chance à tous et à toutes !
Plus d'infos : http://www.hornsup.fr/e-25562/concert/soiree-speciale-van-records-the-ruins-of-beverast-chapel-of-disease-wolvennest