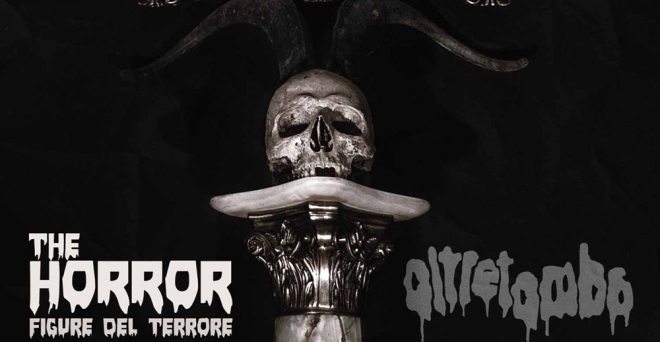 lundi 18 février 2019 - Hugo
Oltretomba dévoile "Epitaph On The Cenotaph"

Hugo
Voix derrière River Of Gold.
Le groupe italien Oltretomba (Black Metal) sortira prochainement son second disque !
Intitulé The Horror - Figure del Terrore, le disque paraîtra le 5 avril prochain sur Moribund Records !
Découvrez un premier extrait ci-dessous.
Tracklist :
1. The horror (intro) 1:19
2. Her eyes 3:54
3. Epitaph on the cenotaph 4:35
4. Motherfucker of Grand Cross 3:08
5. The river in the middle 3:59
6. The blade and the hungry 3:53
7. Blue devil 3:58
8. Amputation (arms and legs) 4:50
9. Nameless occultist 3:50
10. Dracul 4:40
11. L'orrore (outro) 1:19