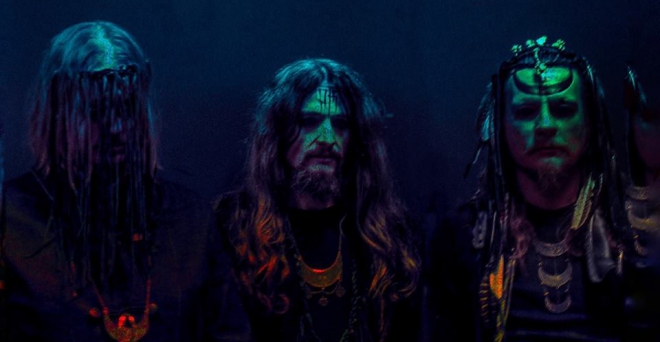 vendredi 15 février 2019 - Traleuh
Waste of Space Orchestra diffuse le clip "Seeker's Reflection"

Traleuh
Ragged & dirty.
Les formations Oranssi Pazuzu (Psychedelic Black Metal) et Dark Buddha Rising (Psychedelic Drone/Sludge/Doom Metal) se sont unies pour créer le groupe Waste of Space Orchestra.

Un premier album, nommé Syntheosis, paraîtra chez Svart Records le 5 avril prochain. Initialement prévu pour le Roadburn, l'album a été enregistré l'été dernier.
Un premier extrait est à l'écoute avec le titre Seeker's Reflection et son clip !
Pour rappel, Dark Buddha Rising sera en tournée européenne en compagnie de Wayfarer et Entropia en printemps prochain.