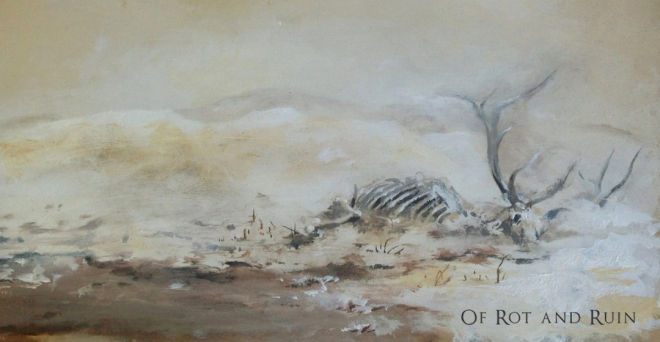 lundi 11 février 2019 - Raleigh
Hath partage le morceau "Currents", issu de son premier disque

Raleigh
Basée dans le New-Jersey, la formation américaine Hath (Death Metal) dévoile un nouvel extrait de son premier longue-durée.
Ce dernier est intitulé Of Rot and Ruin et paraîtra chez Willowtip Records pour une date de sortie fixée au 12 avril prochain. Il a été enregistré et mixé à l'AJ Viana Productions. Le mastering a été confié à Alan Douches du West Westside Mastering.
À noter que le groupe compte, parmi ses membres, Peter Brown, guitariste chez Dystrophy, ainsi que deux membres d'Ophidius.
La pochette est signée Adam Burke.
Découvrez donc un nouvel extrait de Of Rot and Ruin ci-dessous !
Tracklist :
1. Usurpation
2. Currents
3. Rituals
4. To Alone
5. Withered
6. Worlds Within
7. Kindling
8. Accursed
9. Progeny