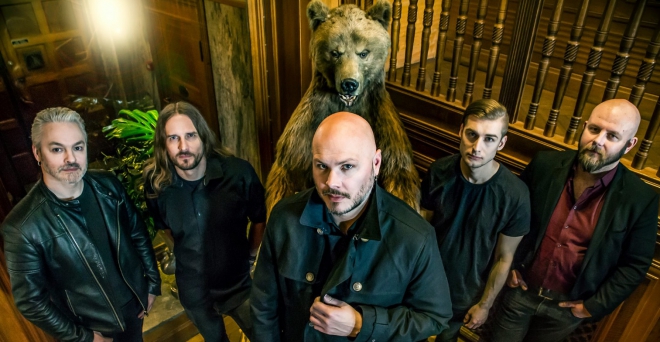 vendredi 21 décembre 2018 - Raleigh
Soilwork dévoile le clip du morceau Stålfågel

Raleigh
Verkligheten, le nouvel album du groupe suédois Soilwork(Melodic Death/Groove Metal), sortira le 11 janvier 2019 chez Nuclear Blast Records.
Il s'agira du premier album avec le batteur danois Bastian Thusgaard (Dawn of Demise, The Arcane Order).
Après Arrival et Full Moon Shoals, c'est au tour du morceau Stålfågel de se découvrir au travers d'un clip !
Tracklist:
01. Verkligheten
02. Arrival
03. Bleeder Despoiler
04. Full Moon Shoals
05. The Nurturing Glance
06. When The Universe Spoke
07. Stålfågel
08. The Wolves Are Back In Town
09. Witan
10. The Ageless Whisper
11. Needles And Kin (feat. Tomi Joutsen)
12. You Aquiver