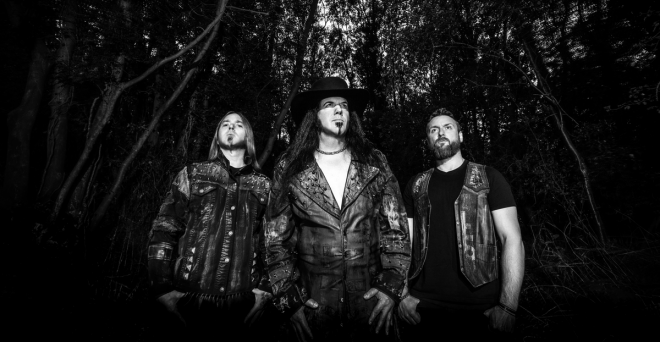 jeudi 6 décembre 2018 - Nostalmaniac
VLTIMAS dévoile un extrait de son premier album

Nostalmaniac
Le Max de l'ombre. 29 ans. Rédacteur en chef de Horns Up (2015) / Fondateur de Heavy / Thrash Nostalmania (2013)
VLTIMAS propose un extrait de son premier opus « Something Wicked Marches In », disponible à partir du 29 mars 2019 chez Season of Mist.
Il s'agit du titre "Praevalidus", en écoute ci-dessous.
L'album a été enregistré aux Orgone Studios, en Angleterre, sous la houlette de Jaime Gomez Arellano (Cathedral, Grave Miasma, Primordial).
Tracklist:
1. Something Wicked Marches In (4:28)
2. Praevalidus (3:39)
3. Total Destroy! (2:57)
4. Monolilith (5:25)
5. Truth And Consequence (3:42)
6. Last Ones Alive Win Nothing (5:29)
7. Everlasting (3:40)
8. Diabolus Est Sanguis (3:27)
9. Marching On (5:34)


Pour rappel, le trio a été formé par David Vincent (ex-Morbid Angel), Rune Blasphemer (Aura Noir) et Flo Mounier (Cryptopsy).