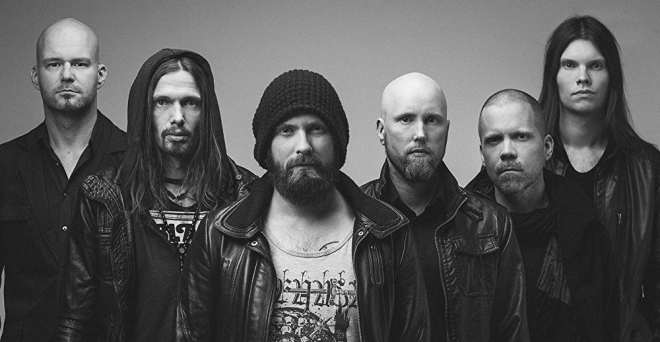 mardi 13 novembre 2018 - Florent
Swallow The Sun annonce un album... et Einar Selvik en guest star!

Florent
L'autre belge de la rédac'. Passé par Spirit of Metal et Shoot Me Again.
Swallow The Sun (Doom/Death Mélodique) vient d'annoncer le successeur de sa titanesque trilogie Songs From The North : le combo finlandais publiera le 25 janvier 2019 son septième album intitulé When A Shadow Is Forced Into The Light, à paraître sur Century Media Records. Un opus marqué par la perte en 2016 de la chanteuse Aleah Stanbridge, avec laquelle le guitariste de Swallow The Sun Juha Raivio a monté le projet Trees Of Eternity.
En préambule à l'album à venir, Swallow The Sun a également annoncé la publication le 21 décembre prochain d'un single de 14 minutes qui ne figurera pas sur When A Shadow Is Forced Into The Light ; intitulé Lumina Aurea, ce morceau aura pour invités de marque Marco I. Benevento, chanteur du groupe de doom gothique The Foreshadowing, mais surtout un certain... Einar Selvik (Wardruna).
La tracklist de l'album et les artworks de celui-ci ainsi que du single sont à découvrir ci-dessous.
"When A Shadow Is Forced Into The Light" track-listing:
1. When A Shadow Is Forced Into The Light
2. The Crimson Crown
3. Firelights
4. Upon The Water
5. Stone Wings
6. Clouds On Your Side
7. Here On The Black Earth
8. Never Left
"Lumina Aurea" track-listing:
1. Lumina Aurea
2. Lumina Aurea (instrumental version)