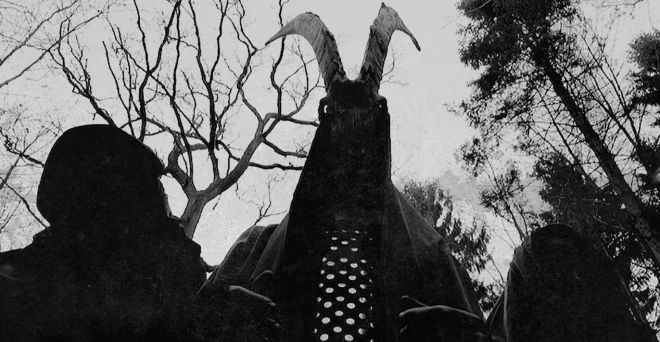 mardi 2 octobre 2018 - Traleuh
This Gift Is A Curse diffuse le clip "Inferno ad O."

Traleuh
Je défenestre.
À l'occasion de la réédition de I, Gvilt Bearer, premier disque de This Gift Is A Curse (Black/Death/Sludge), les Suédois ont mis en images Inferno ad O., issu dudit album.
Et c'est nul autre que The Cuckoo, vocaliste de la formation avant-gardiste Terra Tenebrosa, qui occupe ici le siège de réalisateur.
Pour rappel, I, Gvilt Bearer est paru au mois d'avril 2012 chez Discouraged Records. Son successeur, All Hail The Swineworld, est sorti lui chez Season of Mist, il y a trois ans.
On vous laisse donc découvrir le clip en question ci-dessous !
Tracklist :
1. The Swarm
2. Inferno ad O.
3. Att hata allt mänskligt liv
4. The Crossing
5. Deceiver
6. 1901
7. Head and Arms
8. Sounds of Broken Bells
9. I Will Swallow All Light