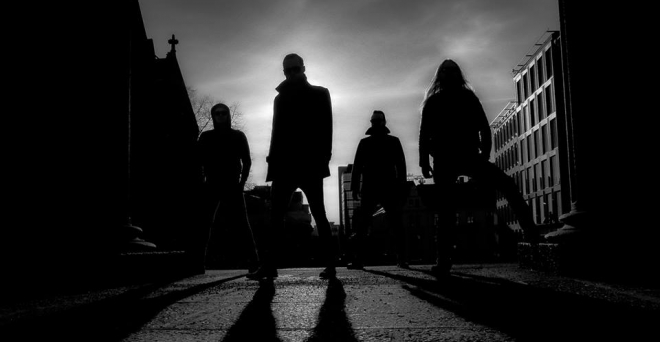 lundi 30 juillet 2018 - Hugo
One Tail, One Head : premier album et fin du groupe

Hugo
Voix derrière River Of Gold.
Formé en 2006, les Norvégiens de One Tail, One Head (Black Metal) viennent de dévoiler que leur premier album a été envoyé au mastering.
Le disque devrait paraître prochainement via Terratur Possessions, et plus de détails seront disponibles bientôt.
Comme spécifié dans un communiqué (voir ci-dessous), ce disque sera le dernier album du groupe qui se séparera après une dernière performance du groupe à Trondheim en Décembre.
"ENDS AND BEGINNINGS
We have some news for you all. Our album has been mastered and is finally sent to press, by courtesy of Terratur Possessions. It has been a long and arduous process, but finally our work is coming to fruition. Time draws near.
And further:
It has been decided. We will be putting the beast that is ONE TAIL, ONE HEAD to rest after the European tour this autumn and one last performance in our hometown of Trondheim in December. If you want to see us live one more time, this is your chance. We plan to go out with fire and fury and we will give everything.
The aforementioned album will be our definitive statement. We put all that has been OTOH in it, and more. It is essence and then some.
This has been a wild ride, there is no doubt about it, and one we will remember and cherish, always. Now, however, it is time for us to pursue other goals and walk new paths.
Thank you to everyone who ever came to our performances and shared, enhanced and reveled in the energy. Our thankfulness is yours, now and forever.
More relevant information about the album will be revealed this coming Friday, so stay tuned for that."