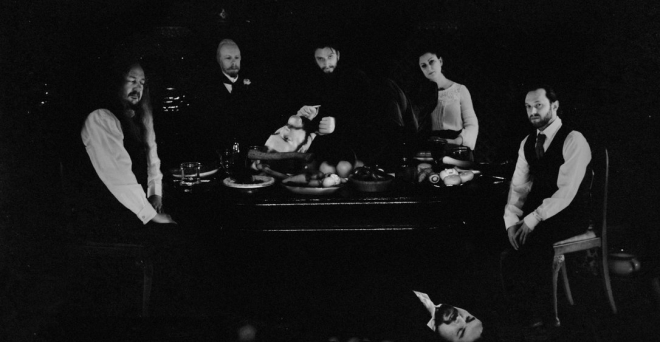 vendredi 27 juillet 2018 - Traleuh
A Forest of Stars : cinquième album annoncé ; infos et extrait

Traleuh
Je défenestre.
La formation britannique A Forest of Stars (Psychedelic Black) vient de lever le voile sur son cinquième opus !
Il est intitulé Grave Mounds and Grave Mistakes et sortira comme à l'accoutumé chez Prophecy Productions. Sa date de sortie est fixée au 28 septembre prochain.
Les Anglais ont également souhaité nous dévoiler un premier morceau de leur prochain bébé : il s'intitule Precipice Pirouette et se découvre ci-dessous.
Tracklist :
1. Persistence is All
2. Precipice Pirouette
3. Tombward Bound
4. Premature Invocation
5. Children of the Night Soil
6. Taken by the Sea
7. Scripturally Transmitted Disease
8. Decomposing Deity Dance Hall