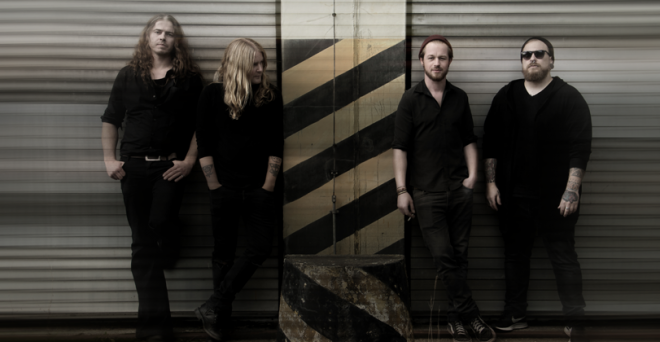 samedi 28 avril 2018 - Raleigh
Crone dévoile le clip du morceau "The Ptilonist"

Raleigh
Le groupe allemand Crone (Dark Rock), avec dans ses rangs Philipp "sG" Jonas (Secrets of the Moon) et Markus Renzenbrink (Embedded), a sorti son premier long format il y a peu.
L'album s'intitule ''Godspeed'' et est paru le 13 avril dernier chez Prophecy Productions.
Le clip vidéo du titre "The Ptilonist" vient d'être dévoilé et se découvre ci-dessous !
Tracklist:
1. Lucifer Valentine
2. The Ptilonist
3. Mother Crone
4. The Perfect Army
5. Leviathan's Lifework
6. H
7. Demmin
8. Godspeed