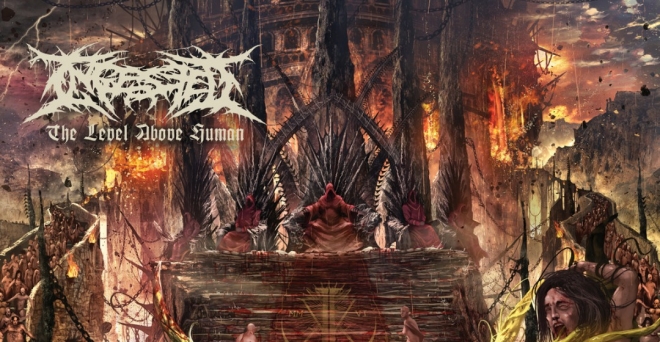 mercredi 25 avril 2018 - Traleuh
Ingested diffuse son prochain disque en écoute intégrale

Traleuh
Ragged & dirty.
Les Britanniques de Ingested (Brutal Death Metal/Deathcore) sortiront leur quatrième album studio, « The Level Above Human », le 27 avril prochain via Unique Leader Records.
Pour rappel, il a été enregistré par Stu McKay (Arcania, Dyscarnate) puis mixé et masterisé par Christian Donaldson (Cryptopsy, Beneath the Massacre).
On retrouve parmi les guest vocaux Frank Mullen (Suffocation), Jason Keyser (Origin) et Ricky Roper (Osiah).
L'artwork est signé Lordigan (Analepsy, Human Vivisection).
Découvrez la galette en son intégralité ci-dessous !
Tracklist :
1. Sovereign
2. Invidious
3. Misery Leech
4. Purveyors of Truth
5. Transcendence of Gods
6. Better Off Dead
7. Last Rites
8. The Crimson Oath
9. Purge The Parasite
10. Obsolescent