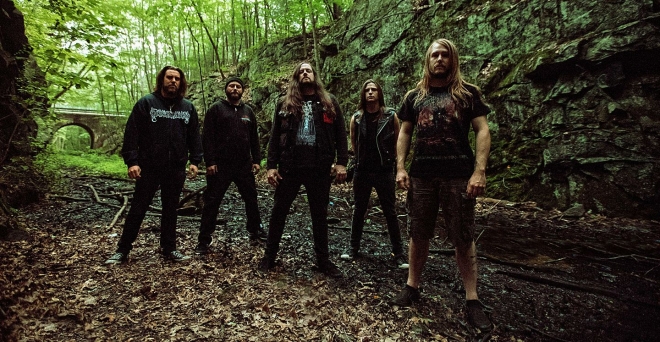 mardi 24 avril 2018 - Traleuh
The Black Dahlia Murder diffuse le clip "Kings of the Night World"

Traleuh
Je défenestre.
La formation américaine The Black Dahlia Murder (Melodic Death Metal) nous sert un clip pour son dernier opus en date !
Paru en octobre dernier, Nightbringers est donc le huitième disque du groupe, succèdant à Abysmal (2015). Comme d'habitude, il est sorti chez Metal Blade Records. Pour rappel, la chronique, signée Schifeul, est toujours disponible dans nos pages.
Découvrez le clip Kings of the Night World ci-dessous !
Tracklist :
1. Widowmaker
2. Of God and Serpent, Of Spectre and Snake
3. Matriarch
4. Nightbringers
5. Jars
6. Kings of the Nightworld
7. Catacomb Hecatomb
8. As Good as Dead
9. The Lonely Deceased