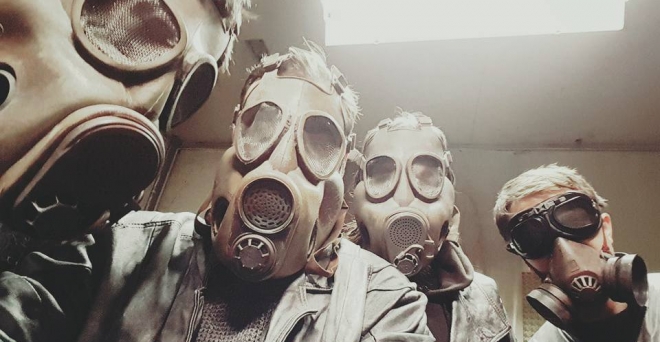 lundi 26 février 2018 - ZSK
Radium Valley dévoile le clip de "Danger Zone"

ZSK
Seul membre de la rédaction qui n'écoute pas PNL.
Radium Valley (Darkwave-Metal - FRA) sortira son nouvel album intitulé [Landscapes] le 20 avril.
Il succédera à Tales From The Apocalypse qui était sorti en 2014 via Pavement Entertainment.
Il sera disponible au format digipack et comportera 9 morceaux, dont une reprise de "Radioactivity" de Kraftwerk.
Sa distribution se fera par Dooweet et Season of Mist.
Un premier extrait complet de l'album a été mis en ligne, il s'agit du morceau "Danger Zone" que vous pouvez découvrir ci-dessous via un clip vidéo :