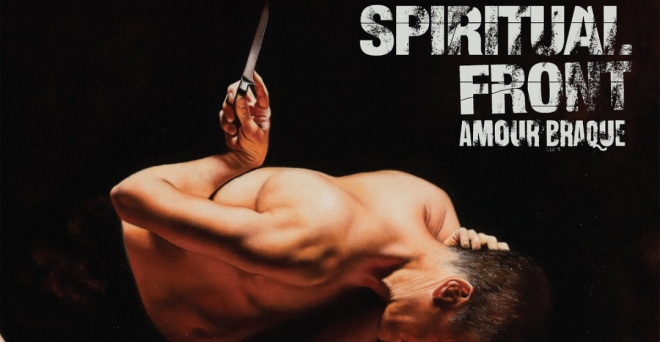 jeudi 15 février 2018 - Hugo
Spiritual Front dévoile "Children Of The Black Light" et son clip vidéo

Hugo
Voix derrière River Of Gold.
Les Italiens de Spiritual Front ("nihilist suicide pop") sortiront prochainement leur nouvel album !
Intitulé Amour Braque, il paraîtra le 23 mars prochain via Prophecy Productions.
Notons qu'en même temps le groupe sortira une réédition du disque Armageddon Gigolo !
Découvrez "Children Of The Black Light" et son clip vidéo ci-dessous !
Tracklist :
01. Intro/Love's vision
02. Tenderness through violence
03. Disaffection
04. The abyss of heaven
05. Children of the black light
06. Pain is love
07. Beauty and decay
08. Devoted to you
09. This past was only mine
10. Battuage
11. An end named hope
12. The man I've become
13. Vladimir central