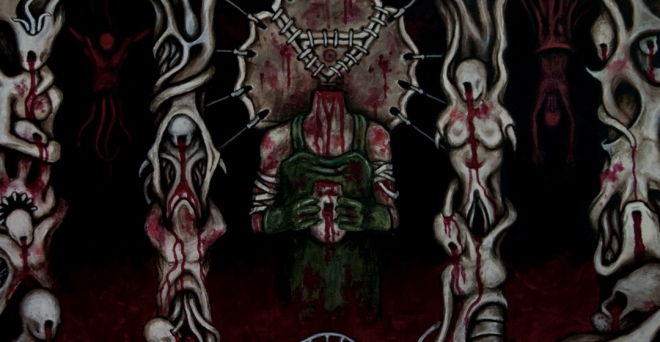 mardi 30 janvier 2018 - Nostalmaniac
EXCLU HU : Galvanizer dévoile "Gorefestation"

Nostalmaniac
Le Max de l'ombre. 29 ans. Rédacteur en chef de Horns Up (2015-2020) / Fondateur de Heavy / Thrash Nostalmania (2013)
Le premier album du groupe finlandais Galvanizer (Death Metal/Grindcore) s'intitulera « Sanguine Vigil » et sortira le 28 févirer prochain chez Everlasting Spew Records et Me Saco Un Ojo Records.
L'artwork est signé Turkka G. Rantanen (Archgoat, Ysengrin, Demigod).
Matias Ahonen (Church of Void, Evil Spirit) s'est chargé du mastering.
BrutalFullAlbumsHD et Horns Up vous présentent en avant première le titre "Gorefestation".
Tracklist:
1. Mood For The Blade
2. Enjoyment Of Annihilation
3. Deathbeat Deity
4. Sanguine Vigil
5. Grind Till... You're Dead!
6. Domestic Mastication
7. Gorefestation
8. Premature Rot
9. Unfinished Autopsy
10. A Painful End For Curiosity
"Gorefestation"
Pour les précommandes, cliquez ici.
https://everlastingspew.com/