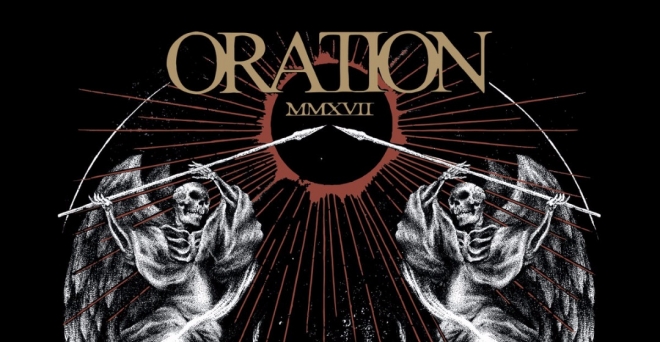 jeudi 7 décembre 2017 - Traleuh
Oration MMXVII : une compilation du festival est à l'écoute

Traleuh
Ragged & dirty.
La maison de disques Oration vient de diffuser une compilation des meilleures performances de la dernière édition de son festival, le Oration MMXVII.
La compilation, qui contient notamment des titres de Aosoth, The Ruins of Beverast et autre Sinmara, paraîtra en version LP et tape le 28 mars prochain.
Découvrez l'intégralité de ce live-album ci-dessous !
Tracklist :
1. Draugsól - Volaða Land
2. Zhrine - The Earth Inhaled
3. Misþyrming - ...af þjáningu og þrá
4. Rebirth of Nefast - Drink of the Black Chalice
5. The Ruins of Beverast - Kain's Countenance Fell
6. Naðra - Fjallið
7. Haud Mundus - Beyond the Veil is Freedom
8. NYIÞ - Jörð
9. Sinmara - Nine Halls
10. Slidhr - Hex
11. Mgła - With Hearts Towards None I
12. Almyrkvi - Stellar Wind of the Dying Star
13. Outre - Chant 4 - Lament
14. Aosoth - Appendix C