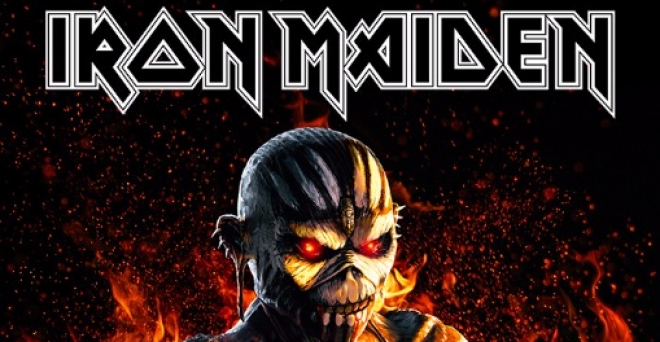 jeudi 21 septembre 2017 - Michael
Un nouvel album live pour Iron Maiden !

Michael
Avocat le jour, rédacteur sur Horns Up la nuit et photographe à mes heures perdues.
Iron Maiden sortira le 17 novembre prochain un nouvel album live intitulé The Book Of Souls: Live Chapter". Ce live, qui rassemble quinze morceaux enregistrés pendant The Book Of Souls World Tour, sera disponible en CD, CD Deluxe et en vinyle, et contiendra des liens pour streamer/télécharger la vidéo live.
Tracklist :
If Eternity Should Fail – Sydney, Australie
Speed of Light - Le Cap, Afrique du Sud
Wrathchild – Dublin, Irlande
Children of the Damned – Montreal, Canada
Death or Glory – Wroclaw, Pologne
The Red and the Black – Tokyo, Japon
The Trooper - San Salvador, Salvador
Powerslave – Trieste, Italie
The Great Unknown – Newcastle, GB
The Book of Souls – Donington, GB
Fear of the Dark – Fortaleza, Brésil
Iron Maiden - Buenos Aires, Argentine
Number of the Beast – Wacken, Allemagne
Blood Brothers – Donington, GB
Wasted Years - Rio de Janeiro, Brésil