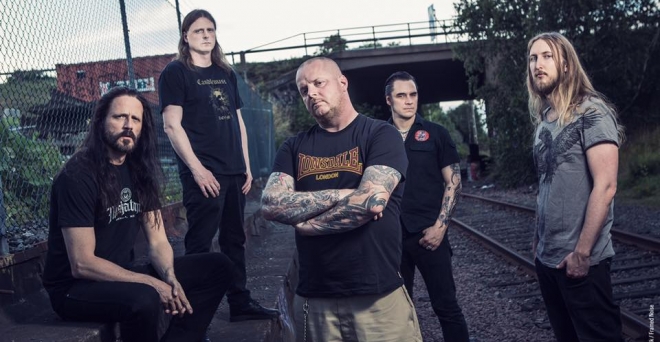 vendredi 21 juillet 2017 - Traleuh
The Haunted dévoile le clip-vidéo "Spark"

Traleuh
Ragged & dirty.
Le quintet suédois The Haunted (Melodic Death/Groove Metal) vient de dévoiler un nouvel extrait pour son prochain album, "Strength In Numbers".
La galette paraîtra le 25 août prochain via Century Media Records et succèdera à "Exit Wounds" (2014).
Découvrez le clip-vidéo "Spark" ci-dessous !
Tracklist :
1. Fill The Darkness With Black
2. Brute Force
3. Spark
4. Preachers Of Death
5. Strength In Numbers
6. Tighten The Noose
7. This Is The End
8. The Fall
9. Means To An End
10. Monuments