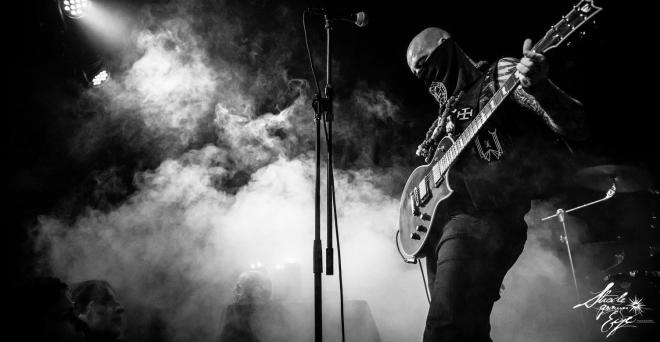 mardi 27 juin 2017 - Nostalmaniac
Acherontas de retour chez Agonia Records ; « Vamachara » réédité

Nostalmaniac
Le Max de l'ombre. 29 ans. Rédacteur en chef de Horns Up (2015) / Fondateur de Heavy / Thrash Nostalmania (2013)
A peine un mois après la sortie de « Amarta अमर्त (Formulas of Reptilian Unification Part II) », le groupe grec Acherontas (Black Metal) vient de signer un nouveau deal avec Agonia Records qui rééditera dans un premier temps l'album « Vamachara » (2011) en vinyle avec un nouvel artwork (ci-dessous). Cette réédition inclura également la démo « Through The Dark Age We Are Dreaming » parue en 1997 sous le nom de Worship.
La date de sortie a été fixée au 31 août 2017.
En outre, leur prochain long format devrait être terminé en février 2018.
Tracklist:
1. Opening the Eye of the Storm
2. Blood Current Illumination
3. Αβραξας
4. Vamachara
5. Ohm Krim Kali
6. Beyond the Mazeways to Ophidian Gnosis
7. Drakonian Womb (Double Mem and Single Aleph)
Worship demo:
8. Dark Endless
9. Through the Dark Age We Are Dreaming
10. Pagan Warriors
11. Worship
Pour rappel, ils se produiront en France le 23 juillet prochain au Ragnard Rock Fest dans l'Ain.
L'artwork est signé Viktoria Polikarpova.