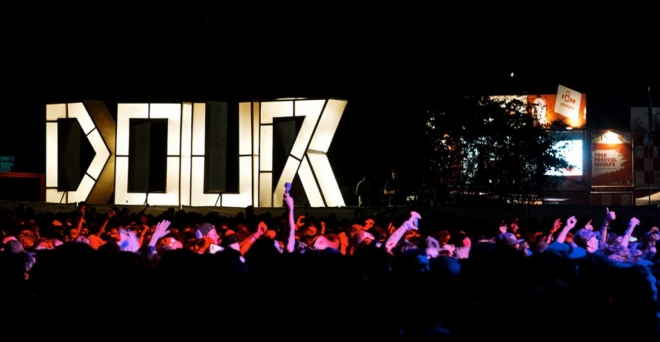 vendredi 31 mars 2017 - Nostalmaniac
Perturbator, Nostromo et Cocaine Piss au Dour Festival 2017 ; 37 nouveaux noms

Nostalmaniac
Le Max de l'ombre. 29 ans. Rédacteur en chef de Horns Up (2015) / Fondateur de Heavy / Thrash Nostalmania (2013)
Les organisateurs du festival de Dour ont annoncé 37 nouveaux noms pour le lineup de cette année. Parmi ceux-ci on retrouve Perturbator, Nostromo, Cocaine Piss, Mont-Doré ou encore Brutus.
Let's start with the genius Canadian remixer/producer Kaytranada, who functions best at the border between hip hop and electro. He released 99,9% in 2016 and enlights us on a regular basis with exciting collaborations.
In the same genre, we're happy to welcome Vald, for those who remember: last year he almost literally turned the Boombox upside down. Another French hip hop phenomenon: SCH. The Belgian scene is represented by Caballero & JeanJass, Zwangere Guy and the Brussels collective Le 77. From Great Britain, we'd like to welcome Kano and Anne-Marie.
Electro-wise, Belgian Charlotte De Witte will lighten up the Balzaal. Other acts who'll make you want to dance: Superpoze (live), The Geek x Vrv, the German Christian Löffler and the exotic, funky rhythms of Red Axes.
For those about to rock: the American Blonde Redhead and The Lemon Twigs, the sensual Canadiens of Timber Timbre, the punky Sleaford Mods and FAIRE, post-punk by Rendez-Vous, the crazy accordion of Mario Batkovic and the universal poetry of Fràncois & The Atlas Mountains.
A trip down to the cinematographic 80s with Perturbator, and the brute force of Swiss Nostromo. Belgian rock comes in with a bang with BRUTUS, Mont-Doré, A Supernaut and Cocaine Piss.
A little bit more zen with the reggae and dub of Israël Vibration [& Roots Radics], Taïro, Jahneration and Vibronics meets Conscious Sounds.
Finally, the first names of the Dub Corner: Word Sound & Power Sound System [feat. Jimmy Ranks], Conscious Sounds [feat. Culture Freeman], Dawa Hifi Sound System [feat. Peppery], Kebra Ethiopia Sound & University of Steppas, the Russian Dj Vadim [feat. Big Red] and the Italian Moa Anbessa.
Pour rappel, ce festival belge se déroulera du 12 au 16 juillet prochain à Dour, en Wallonie, et propose une affiche éclectique avec plusieurs scènes dont la Caverne pour les amateurs de Rock garage, Hardcore, Punk, Doom, Sludge et Stoner.
Alcest, All Them Witch, Amenra, Circa Waves, Deap Vally, Group Doueh & Cheveu, Hanni El Khatib, IDLES, Igorr, Meatbodies, Oathbreaker, The Kills, The Moonlandingz, The Strypes et Twin Peaks y sont déjà programmés.
Pour en savoir plus : http://www.dourfestival.eu/
Tickets : https://tickets.dourfestival.be