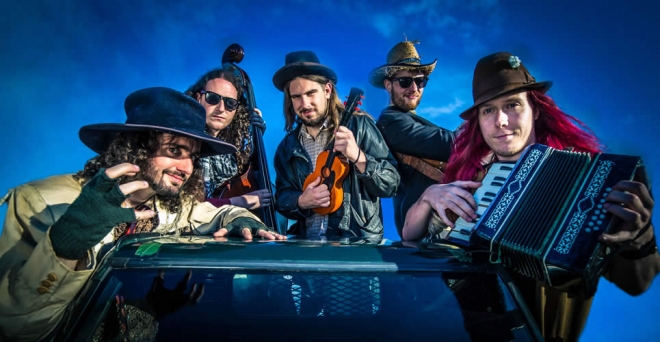 vendredi 10 mars 2017 - Traleuh
Alestorm : nouvel album annoncé ; infos et artwork

Traleuh
Ragged & dirty.
Les trublions d'Alestorm (Pirate Metal) viennent d'annoncer un cinquième et nouvel album !
Baptisé "No Grave But The Sea", la galette paraîtra le 26 mai prochain via Napalm Records, succèdant à "Sunset on the Golden Age", paru 3 ans plus tôt.
Découvrez la tracklist ainsi que l'artwork ci-dessous !
Tracklist :
1. No Grave But The Sea
2. Mexico
3. To the End of the World
4. Alestorm
5. Bar ünd Imbiss
6. Fucked with an Anchor
7. Pegleg Potion
8. Man the Pumps
9. Rage of the Pentahook
10. Treasure Island