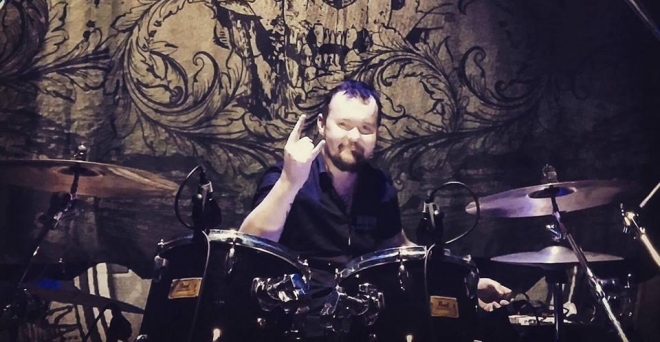 mercredi 22 février 2017 - Michael
Mors Principium Est perd son batteur !

Michael
Avocat le jour, rédacteur sur Horns Up la nuit et photographe à mes heures perdues.
Alors que le dernier album en date du groupe finlandais de Death metal mélodique Mors Principium Est vient tout juste de sortir, le groupe vient d'annoncer sur Facebook que Mikko Sipola, batteur d'origine du groupe (depuis 1999!) quitte le groupe. Il sera remplacé par Iiro Aittokoski, qui avait déjà assuré les dernières tournées du groupe.
Le communiqué officiel :
"And some sad news.
We are sad to announce that Mikko will not be a part of MPE anymore.
As some of you may have already noticed, our drummer on the Onslaught tour and on the 70000 tons of metal cruise was not Mikko,
but our friend Iiro Aittokoski, who will be from now on our official live drummer.
We want to thank Mikko for the good times and we wish him all the best in everything he chooses to do!
Here is what Mikko wanted to say:
Hi, Mikko here.
Some of you may have already noticed that I have not been on the latest tours and I had to use a session player for a while now.
I think now it is my time to call it quits.
It really is not easy. I have spent almost 20 years with my dearest friends and tried to push the band forward with blood,
sweat and tears. I just simply think I have reached my limit.
I can not do the tours and my interest is also starting to fade and I do not want to be a burden for the other guys anymore.
From now on, like on the last couple trips, my parts will be played by Iiro Aittokoski, who is not just a good drummer, but
also our good friend.
I want to thank all the fans and all my bandmates as well as the many, many bands that I became friends with all around the world.
Thank you for the amazing moments!
I am still going to support MPE, because some of the guys are my bestest friends since childhood and I can not run away from them.
:)
-Mikko"