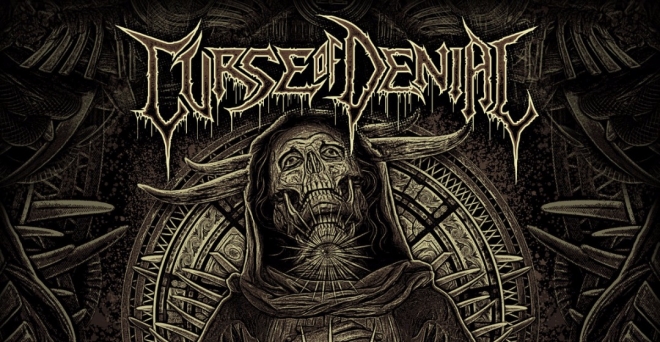 lundi 9 janvier 2017 - Nostalmaniac
Infos et extraits du premier album de Curse of Denial

Nostalmaniac
Le Max de l'ombre. 28 ans. Rédacteur en chef de Horns Up (2015) / Fondateur de Heavy / Thrash Nostalmania (2013)
Baptisé « The 13th Sign », le premier disque des Américains de Curse of Denial (Thrash Metal) verra le jour le 3 février prochain via Redefining Darkness Records.
On retrouve au sein du lineup Rob Molzan (ex-Decrepit) au chant.
Parmi les guests, on retrouve Don of the Dead (Nunslaughter), Duane Morris (Decrepit), Ben Ihde (Punching Moses), Paul Gorefiend (Embalmer, Kurnugia) ou encore Matt Sorg (Ringworm).
L'artwork est signé Remy / Headsplit Design.
Le titre "The Day that the Sun Failed to Rise" est en écoute ci-dessous. Un trailer est également disponible plus bas.
Tracklist:
1. Ophiuchus the Winding Serpent (Intro)
2. Pawns in Chess
3. Malthusian Nightmare
4. Curse of Jezebel
5. Night Terrors
6. The Aphotic Zone
7. Haven for the Dispossessed
8. The Tower of Silence
9. The Day that the Sun Failed to Rise
10. Premonition
11. My Final Words to You (Outro)