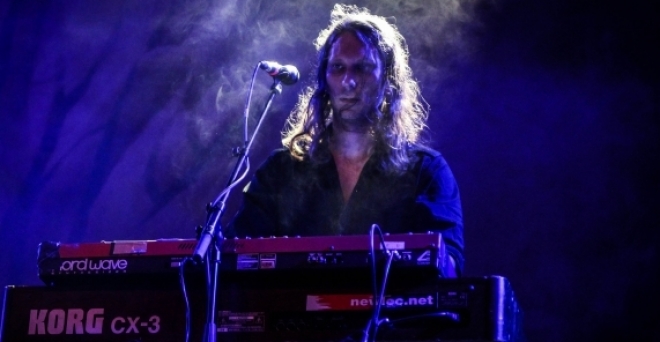 jeudi 15 décembre 2016 - Traleuh
Herbrand Larsen quitte Enslaved

Traleuh
Ragged & dirty.
Herbrand Larsen, un des vocalistes mais également claviériste d'Enslaved officiant dans le groupe depuis treize ans, vient d'annoncer son départ de la formation norvégienne.
Voici le communiqué officiel du groupe :
"Friends of Enslaved, brothers and sisters! Nothing lasts forever, and we have something to announce. Our keyboardist and vocalist for the last 13 years, Herbrand Larsen is leaving the band. There is no drama in connection with his departure, it was entirely his own decision, and we part ways as friends and with no bad blood in between us.
We want to thank Herbrand for his duties in Enslaved in all these years, for standing alongside us on our adventures all over the world. We had some really good times on the road, in the recording studios and in our practice space. We raise our glasses, and wish you all the best on your next voyage! Thank you friend!"
On apprend également que Larsen compte continuer sa carrière dans le domaine musical, sans toutefois plus de précisions.